FitAp – MadeToMeasure
The only solution you need to grow your MTM business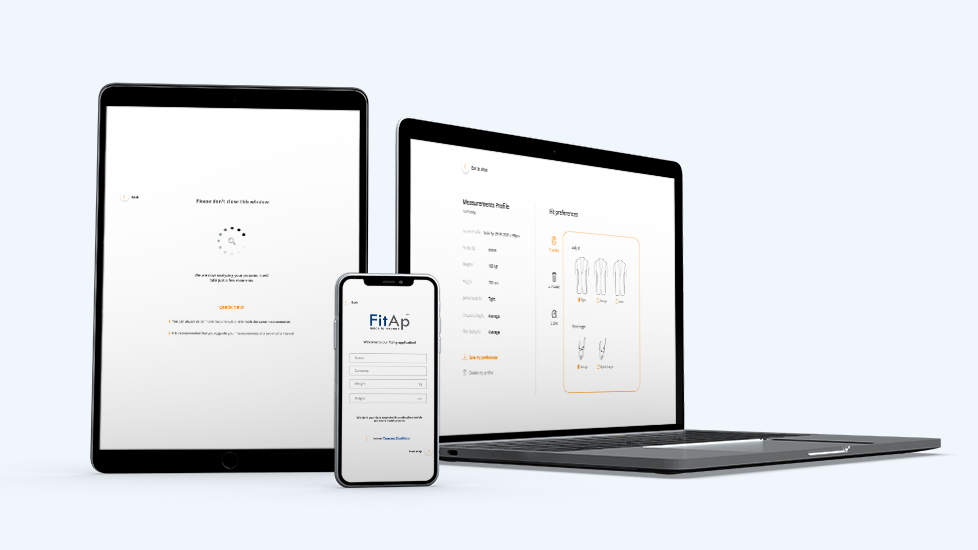 The FitAp MTM Service is a new and innovative technology that was developed by our team and is based on machine learning algorithms built upon 15 years of successful experience in the men's clothing industry.
Success through our unique approach
Founders and managers of small and medium-sized men's apparel stores offering or planning to offer MTM services to their clients will enjoy the full benefits of using FitAp to:
Determine the standard body shape based on Height/Weight.
A database of 8293 different standard body shapes is created based on real 3D scans and statistical database.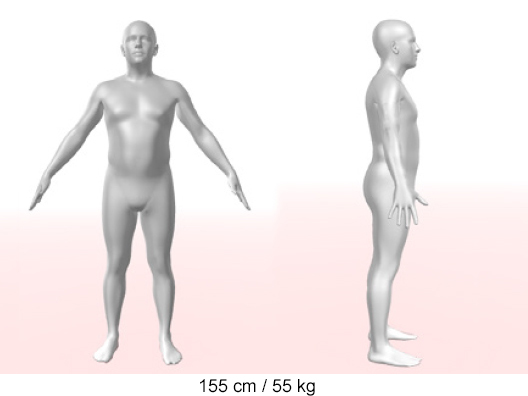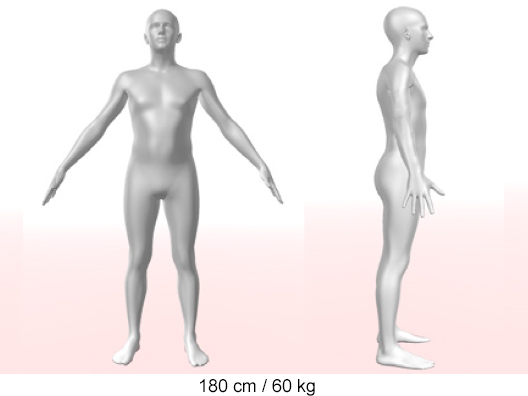 Computer vision to detect digital finger print of body shape.
Using computer vision technology FitAp extracts the body countour, body keypoints and skeleton data from the pictures and create a unique "digital fingerprint" of the body.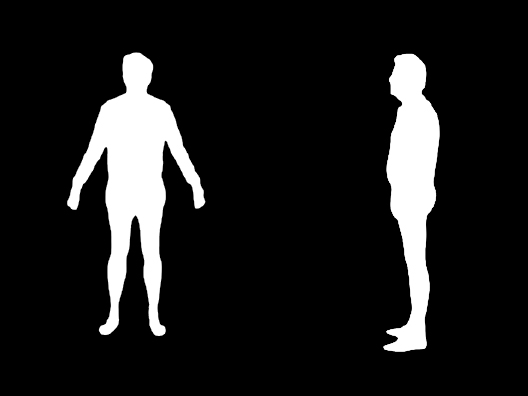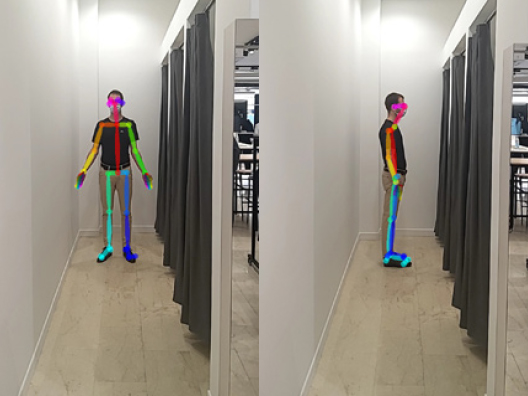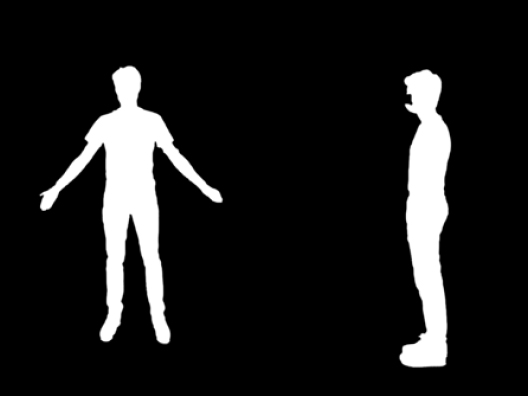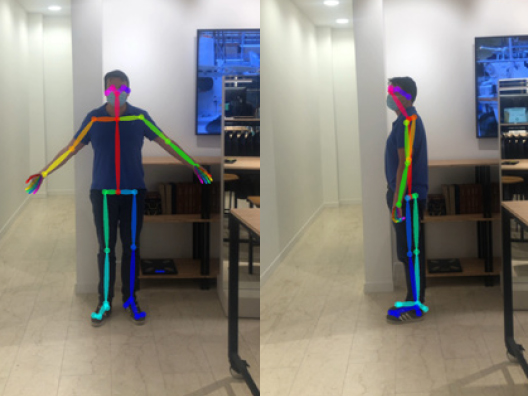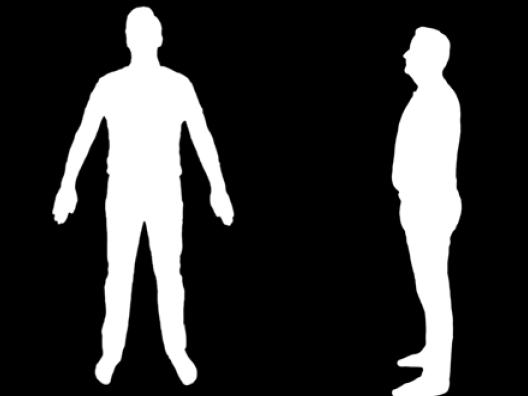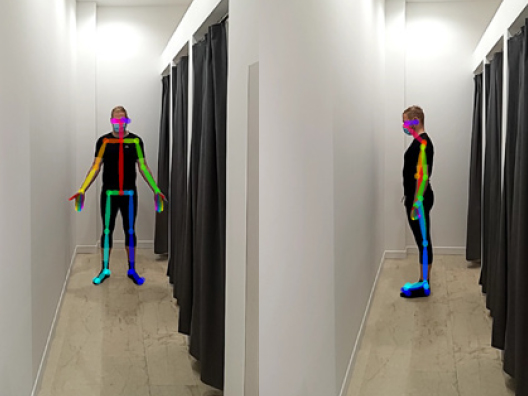 Anthropometric transformation vectors are applied on "STANDARD 3D BODY" to adapt the avatar to unique body shape calculated in Step 2.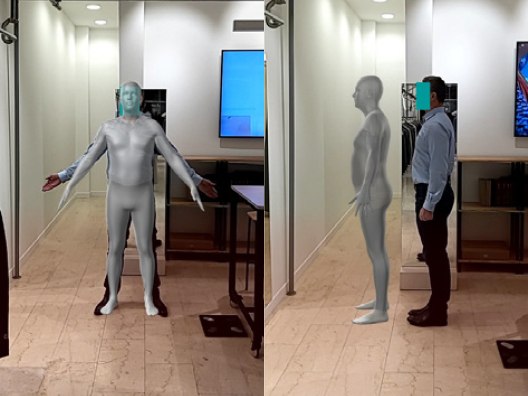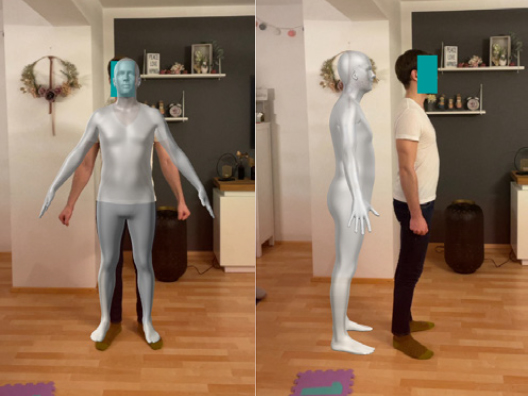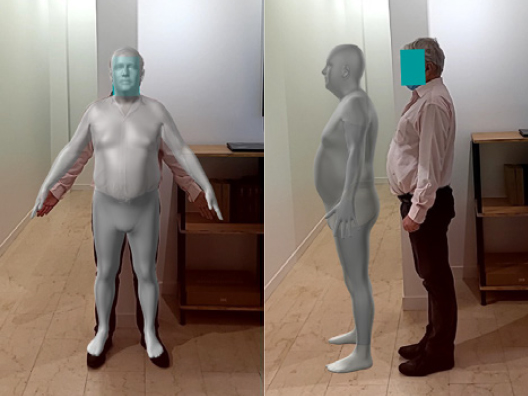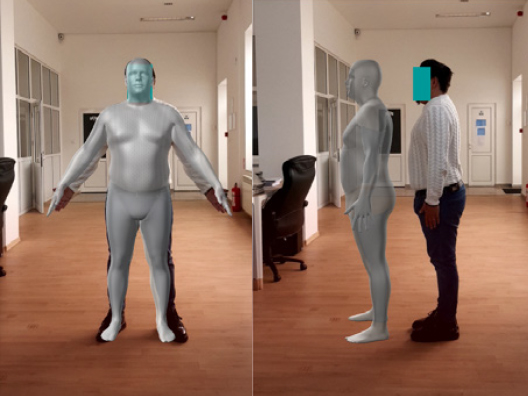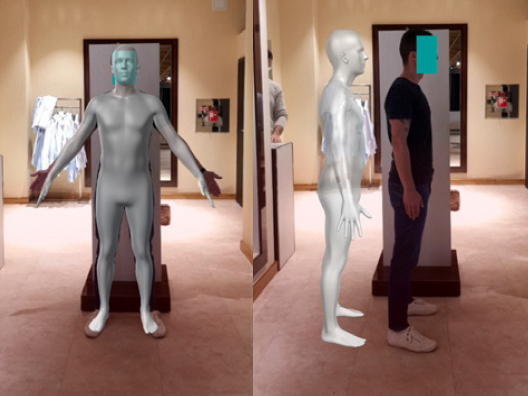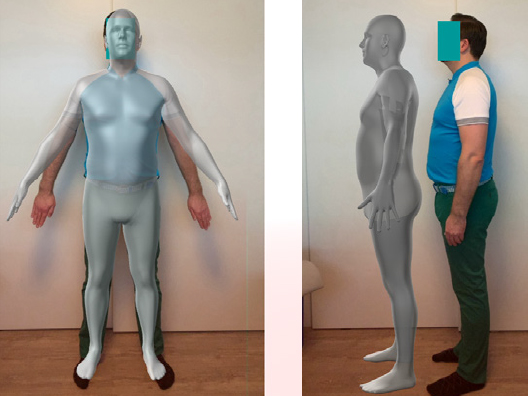 Using ML regression and classification algorithms, FitAp converts the avatar to real world MTM measurements and alterations taken by real tailor.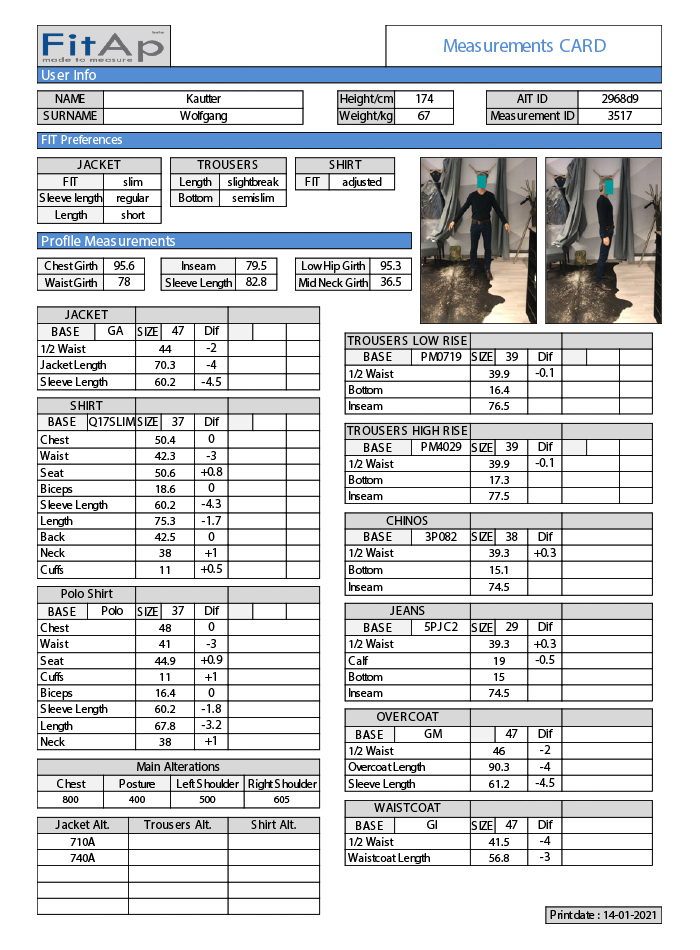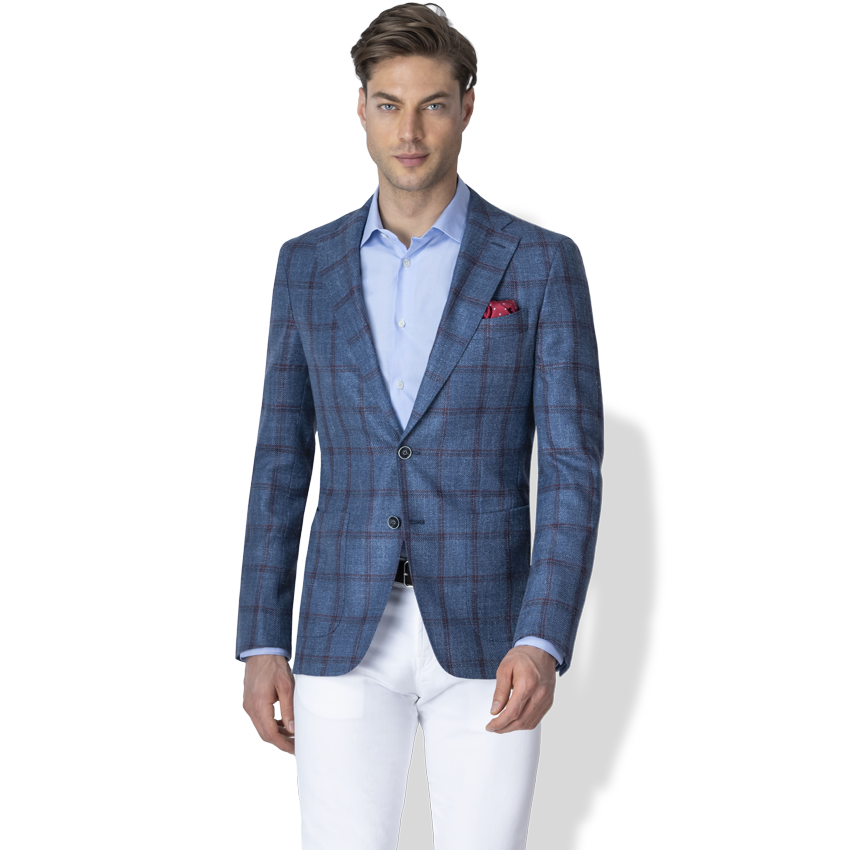 Over 20 years of experience is crating five-star/ superior male apparel. Our partner produces 1 million suits each year.
Our 2-part solution takes the weight off your shoulders by incorporating the key elements needed in delivering a unique and highly personalised made-to-measure service:
Reliable software for accurate measurements based on each person's body shape.
High quality made-to-measure suits, jackets, shirts and trousers for the male fashion industry.
Need solid proof of our trusted way of doing things?
Let's get in touch and we'll send you an MTM suit that could impress even the pickiest customers.